Meet Amie, Tony and Bailey
We are Amie, Tony and Bailey
I have been living in my parent's house and I knew it was time to MOVE OUT! Amie has been in her own apartment for several years with her dog Bailey. She was sick of paying rent. She knew she was throwing over $12,000 a year out the window with nothing to show for it. I work for the government and Amie works as an administrator. We have both been our careers for a little while and knew the timing was right. Especially since Amie's lease was up in January.
Initial Fears
We actually had fears about realtors being self-serving and condescending. Amie's mom was in the process of selling her home. That realtor forgot to tell Amie's Mom about details, like when showings were happening and forgot to return calls, etc. We knew that we would have to rely on a Realtor to help us navigate the process and we were really afraid to get in over our heads. We really wanted someone to be honest and offer good advice and counsel. We had heard horror stories about the process and this all scared us. So we kept putting things off and paying rent.
How did you meet Suzanne?
We found Suzanne through a co-worker who sent me a link to The Damon Home Team website. Amie called Suzanne and they had a great first conversation. Suzanne listened, heard and executed. She immediately created a home buying strategy for us.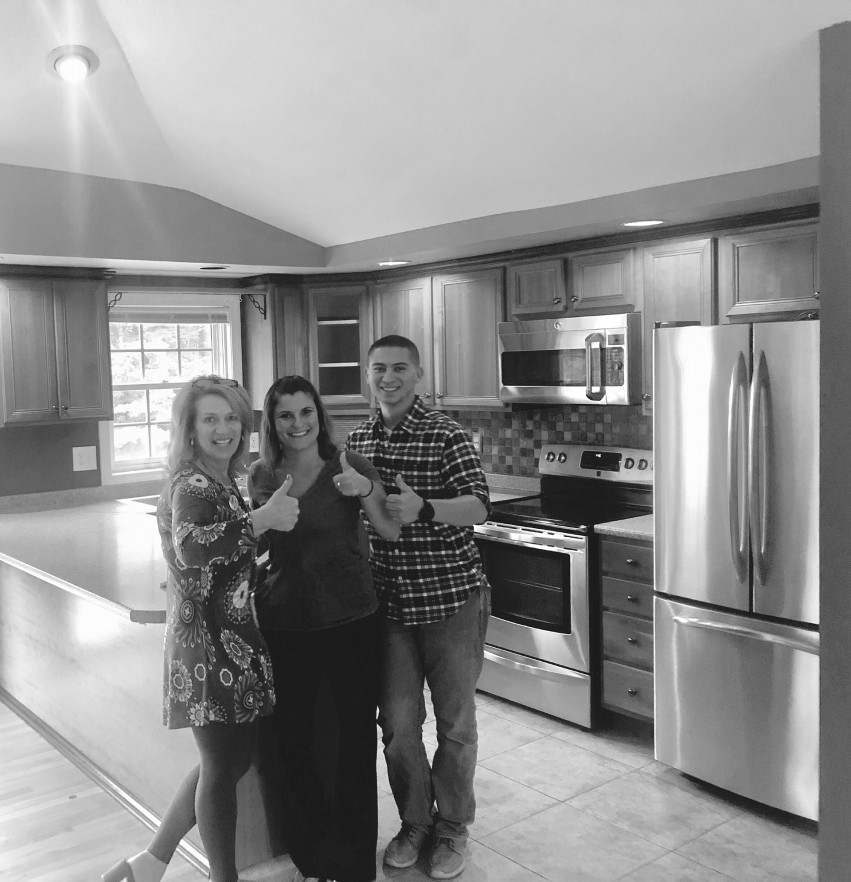 The home buying process
We arrived at our first home showing where we met Suzanne face to face. As we walked around the outside of the property, we looked at each other behind Suzanne's back and knew that we were going to be in good hands. Suzanne pointed out things to us and taught us about the process. She could visualize us 5 years from now and was already helping us with our future in real estate. She explained her role as a buyer's agent and how that impacts our relationship.
"To promote and protect our best interest in the real estate process". OH MY GOD, that's exactly what we needed and wanted.
We looked at several homes after that all the while she pointed out the positives and negatives. For example, the private road and the poor craftsmanship in the house. Negotiating on our behalf was another area of strength for Suzanne. We were in a competitive situation with other buyers and somehow Suzanne being the NINJA that she is got our offer accepted! She gave us very pointed advice on how to strategize this offer for acceptance. The hardest part for us was waiting for a response from the sellers to see if our offer had been accepted. We particularly enjoyed her e-mails to the seller's agent. They were professionally aggressive and to the point.
Our advice
Going forward, we would recommend that others do their homework. Start asking questions to people you know that have been through the process and don't be afraid to find a good realtor. Interview them and make sure there is a good fit between you.
Suzanne was amazing and far exceeded our expectations at every turn in the process.
We knew she was on our team when we wanted to pay more for the house than what the sellers were asking. She said: " I strongly recommend going in at "X" price, which is lower than what you are suggesting, here is why..." she explained everything beautifully and she was right. We are thankful for her skill level and experience.