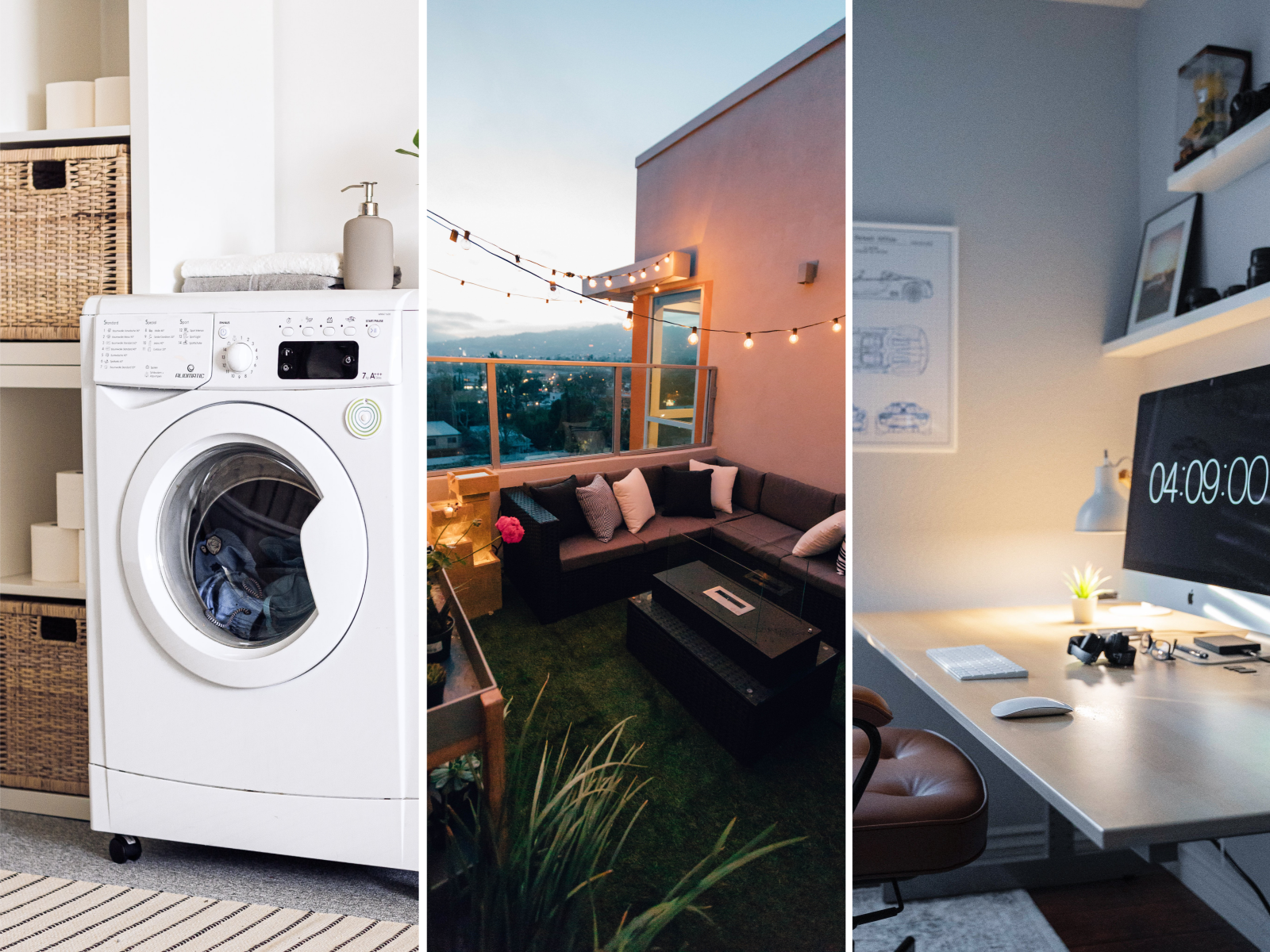 Major design trends change cyclically and with major global events that alter our way of life. In 2020 and 2021, most people had to start spending far more time at home and as a result, new ideas took center stage in home design. Harsh lines and sterile colors started to go out of style in favor of cheerful shades and comforting curves—and that's not all. Open concept has easily been the most-wanted floor plan for decades, but as entertaining large groups took a back seat to the need for privacy, that design has gotten a run for its money from more traditional floor plans with more walls and separate spaces.
In the last few years, those features that maximize our living space for efficiency and comfort have come out on top, and they have staying power. If you're shopping for a home, add these items to your must-have list for an ultra-modern aesthetic, a boost in home value, and improved function for life in 2023.
The backyard has evolved beyond basic—and it's Zillow's top must-have home feature for 2023. We're not talking about a fenced rectangle of lawn anymore. Instead, we're seeing extensions of the indoor living space into a full-blown outdoor retreat. The National Association of Home Builders reported a "large jump in the demand for exterior amenities, such as patios, decks and porches" as well as "walking paths and other outdoor spaces connected to the home." Open-air entertaining spaces with firepits, built-in grills, bars, and even full outdoor kitchens have spiked in popularity—and as we move into spring, you'll want to make sure you have one to get maximum enjoyment out of the nice weather. The addition of cozy outdoor seating creates the perfect spot for guests or solo relaxation, while a screened-in or covered patio will protect you from bugs and the elements.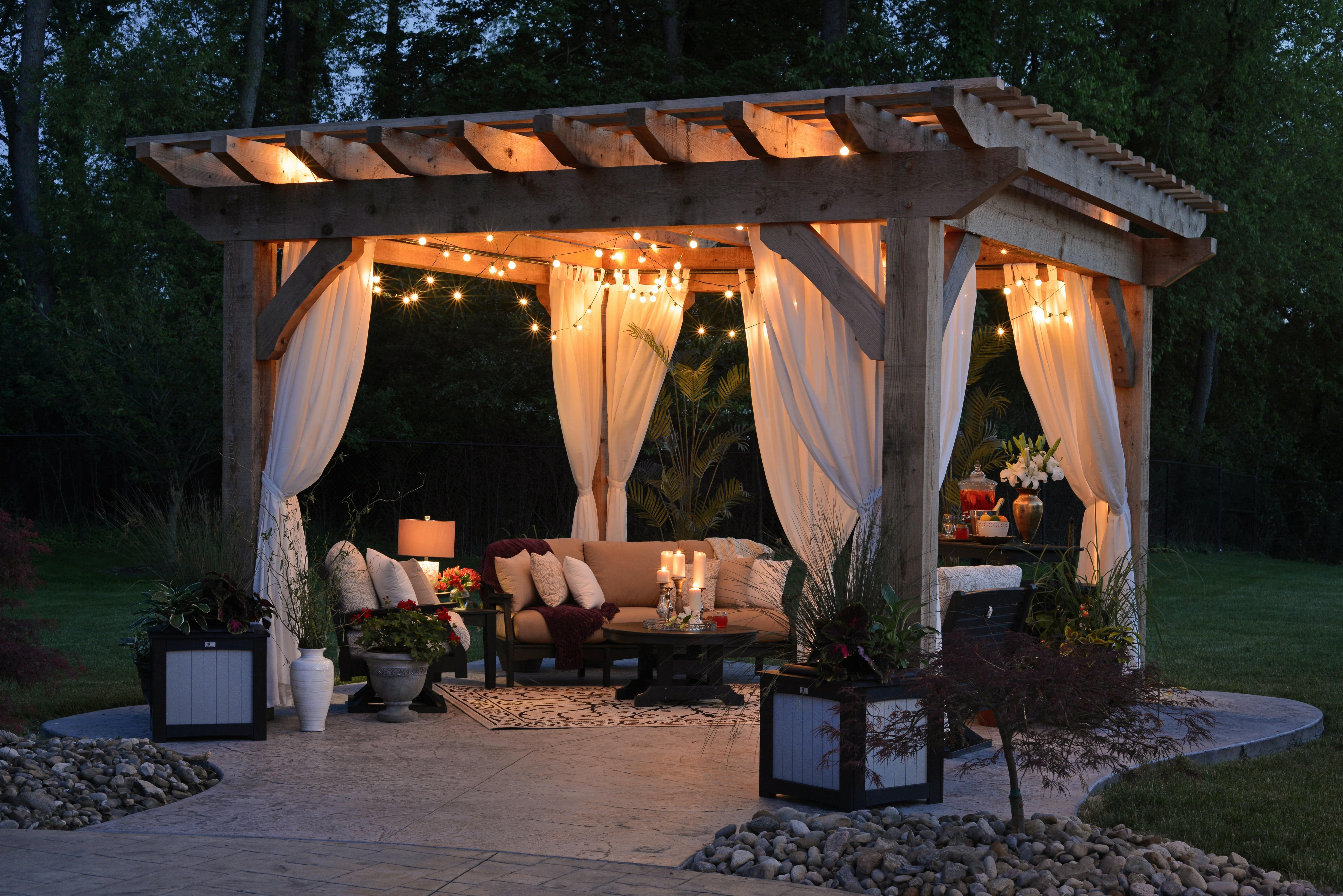 Part of the appeal of a backyard oasis is to surround yourself with nature without leaving your property. You can create a lush, lively outdoor haven by working with a professional landscaping designer, or you can get creative and plan your own. Best practices include growing plants that are native to your area, thrive in your hardiness zone, and provide visual interest all year long. That means including some plants that bloom in spring, others that blossom in late summer, and some that provide that dazzling color show in the fall. Evergreen shrubs and winter berries are great for cold climates, too. Many homeowners are also planting edible gardens—and if this idea appeals to you, you'll need to make sure you have the space for it when you're home shopping.
Next, consider outdoor lighting options. If you're shopping for a home with your backyard oasis complete, ask about this feature during the tour. For outdoor entertainment especially, exterior lighting plays a major role in mood and functionality. Look into different styles to match your aesthetic, and consider options that run on solar to reduce energy consumption.
Pools, spas, and water features are up next. Mentions of pools in for-sale listings are up 11% this year so far. What styles are in for 2023? Natural pools maintained with plant life and pools and spas in organic shapes top out the lists.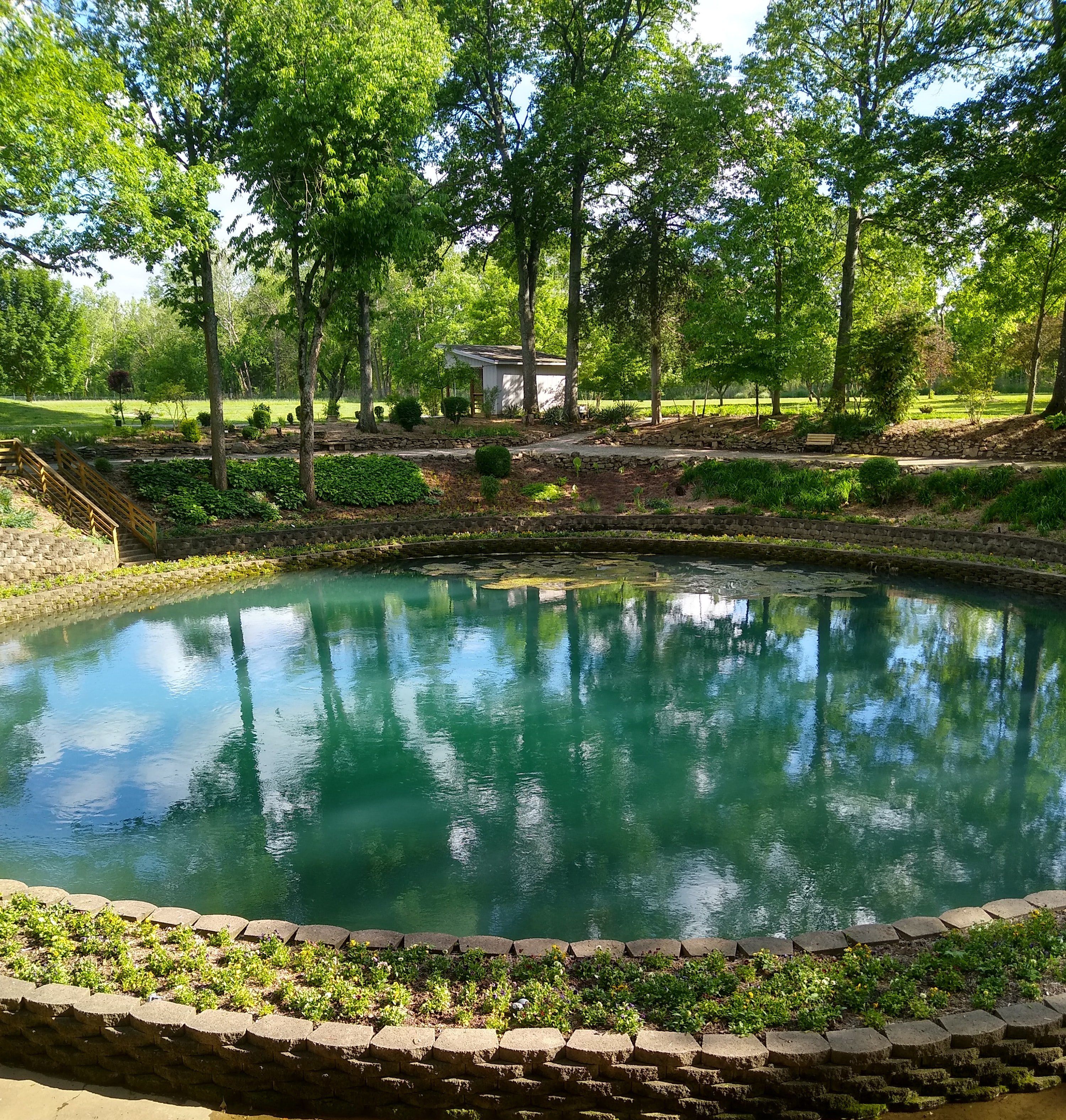 If you're home shopping, your must-have list isn't complete without a spectacular backyard oasis or the space to create your own. This feature helps you enjoy your entire home and property, and most importantly, improves your quality of life. Additionally, Realtor.com shared that if you plan to sell your home in the future, homes with a beautiful backyard sell faster and for more money than homes without.
Up next: private spaces in the home. Open-concept floor plans shot to popularity in the 1970s and have ruled home design since the 1990s—but there is a drawback. Open floor plans don't lend themselves to privacy, and with more people working and schooling from home than ever before, private spaces have become a necessity. If you need a place to make calls, study, do art, work, or work out without sound or interference from people in other rooms, consider a closed or partially closed floor plan. You'll lose that straight-through sightline, but you'll gain more peace and quiet.
Another benefit of a closed floor plan is compartmentalization for your design. You don't have to worry if each room coordinates with all the others, which means you can explore more than one color palette. You can also allow each member of your household to decorate their own spaces with their own tastes in mind—without disrupting the aesthetic of the rest of the home.
Another nod to the need for privacy and functional spaces, the flex room has become a top desired feature for buyers in 2023.
What's a flex room? It's a room in your home that can be used for a variety of purposes. You can utilize the space in a more traditional way as an office, guest room, or den. Or you can get creative and turn it into a home theater, crafting space, game room, home library—the possibilities are endless! The purpose of the flex room is to act as a versatile and functional space in the home that fulfills an assortment of needs.
While you're buying now, you want to think about functionality, style, and your current needs—but don't forget the potential payoff of these features if you decide to sell down the line. In 2016, Consumer Reports shared that having a flex room can boost the value of your home by 4 to 6%. Since then, the desirability of this feature has only increased, making it more valuable still.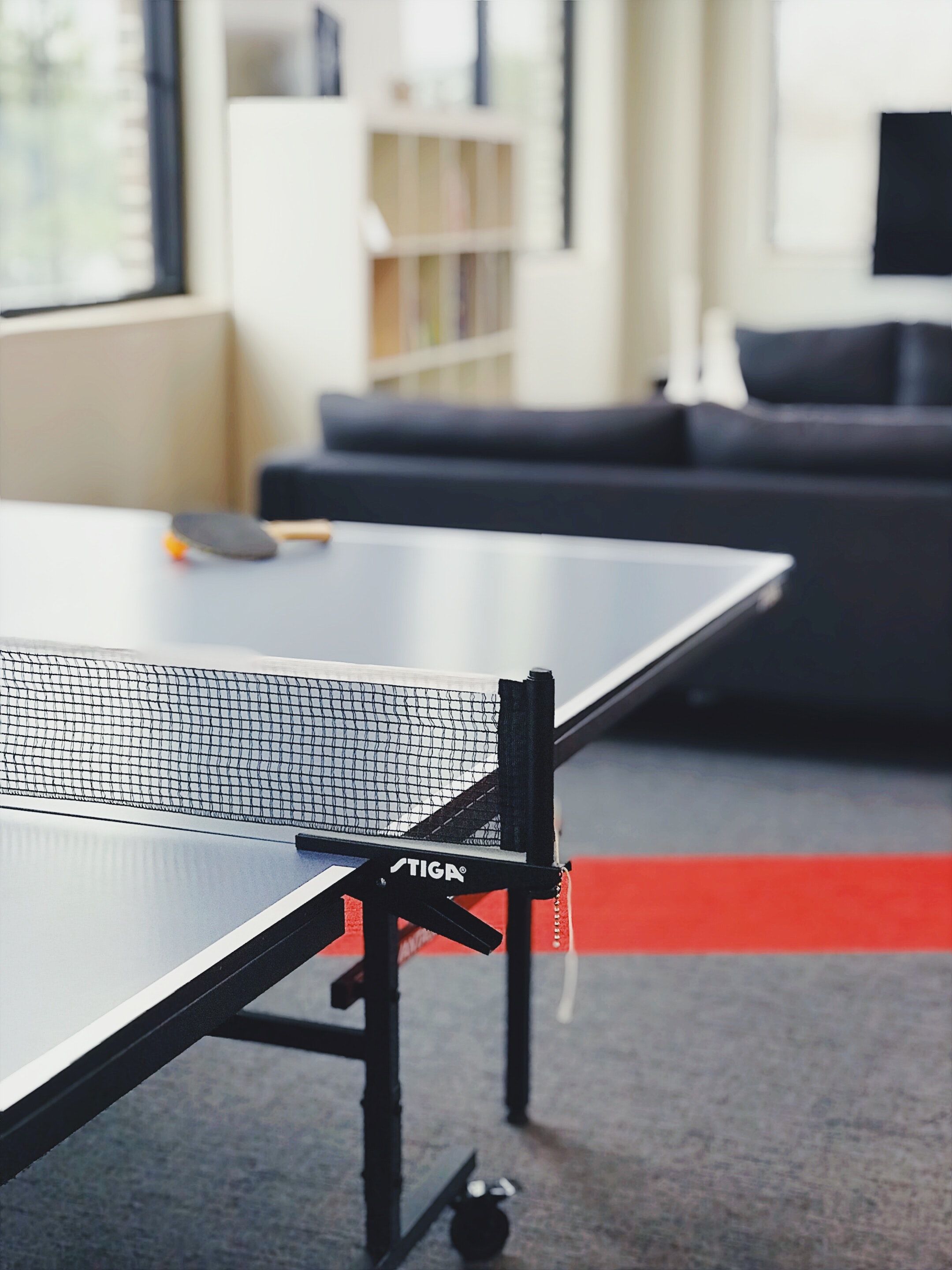 Redfin currently reports that laundry areas are in the top five most valuable home features among listings on their website. The median home price listing with a laundry room is $415,088, which is $31,839 or 8% more than the U.S. median home price of $383,249.
Why is having a laundry room so valuable? Because it will help you keep your home clean, organized, and as stress-free as possible. No more piles of dirty clothes waiting to be washed or clean clothes waiting to be folded. Laundry and everything related to it lives in one spot, so the chore doesn't occupy more physical or mental space than necessary.
Adding a laundry room to your must-have list? Make it nicer by going beyond the utilitarian basics. According to research by Arm & Hammer, the average person spends about four hours and 48 minutes per month doing laundry—or nearly 58 hours a year! To make your time spent in the space more pleasant, paint it in a soothing color you enjoy, add shelving and organizers, and spring for the smart appliances.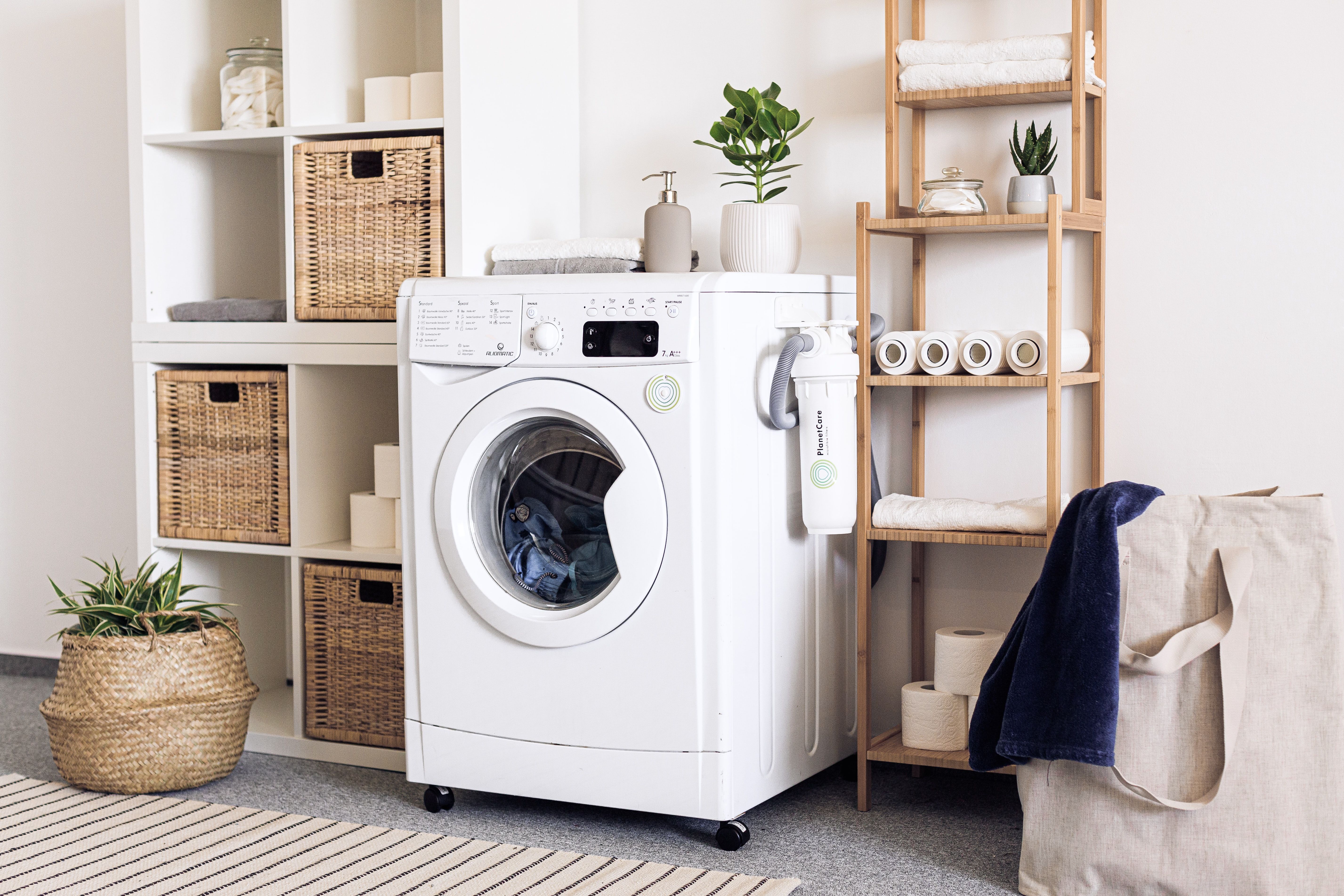 5. A statement kitchen island
While stunning chef's kitchens with large islands have been at the top of buyer must-have lists for years, the kitchen island has taken on new importance in 2023. According to Kerrie Kelly, creative director at Kerrie Kelly Design Studio, "kitchen islands are being designed to accommodate dining and entertaining activities in the kitchen rather than the formal dining room. In 2023, we will see a surge of larger and even double kitchen islands using unique colors and materials."
On the cutting edge of this trend, you'll find boldly colored kitchen islands topped with materials we haven't seen before. Look for pieces that offer lots of flexible seating, integrate stone, wood, and mixed metals, and incorporate vintage elements.
6. Curves, arches, and natural elements
In 2023, we're moving away from cold grays and whites, harsh lines and angles, and artificial materials. Warm colors, natural materials like stone and wood, and built-in elements that incorporate living plants continue to rise in popularity. Large French doors and picture windows that bring the outside in have become more desirable as buyers look to connect with nature. Similarly, look for organic forms and curved shapes in upcoming architecture. Arches, round windows, and curved doorways are all fair game. You can double down on this aesthetic with round rugs and soft, curvy furniture.
Get in touch. Our expert team will take your must-have list and turn it into your real-life dream home.