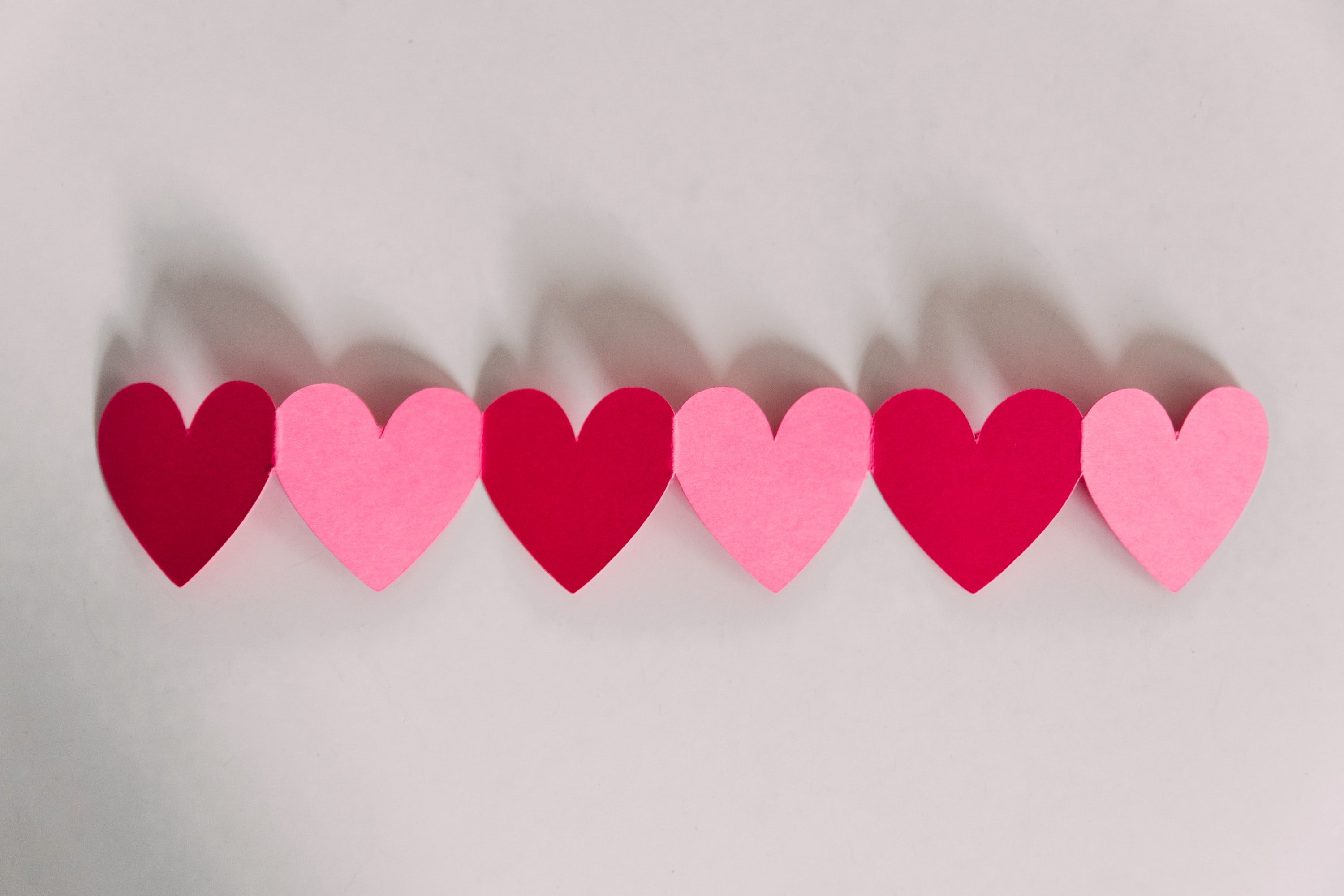 This Valentine's Day, why not show some extra love to your home? After all, home is where the heart is! What's more, in today's red hot seller's market, you can definitely recoup any investment you put into your home — and then some! In this blog, we'll go over nine simple ways to show your home some TLC this V-Day.
#1. Make Easy DIY Upgrades
Who doesn't love a good DIY project? Even if you're not planning on listing your home anytime soon, small improvements are always a good idea to keep your home updated and to increase your home's value. Here are some no-fuss projects that you can knock out in a weekend:
Install a touchless faucet on your kitchen sink.

Swap out your drawer pulls for something modern, fun, and fresh that shows off your home's — and family's — personality.

Replace your lighting fixtures across your home. Looking for some more drama? Add a chandelier. Want to add a flair of rustic charm? Try fixtures made out of antlers and wood.

Add a pop of pattern or color with wallpaper. Wallpaper is back, baby, and you can't tell us any different! Of course, you don't want your entire home covered in wallpaper à la the 1970s, but pick a room or two and choose a fun, bold print to cover it in.
#2. Paint the Town Red — Or Any Color
Fresh paint goes a long way when it comes to increasing home values. It also yields an excellent return on investment — on average, people who paint the inside and outside of their homes see a value bump of $4,000+! That's a 107% return on investment for painting the inside and a 55% return on investment for painting the outside! If you're looking for a smaller project than painting your entire house, start with just the front door or shutters. A fresh pop of color will do wonders when it comes to increasing your curb appeal and giving your home a little more heart.
#3. Say Goodbye to Your Popcorn Ceiling
Nothing dates a home faster than a popcorn ceiling. Did you know that in addition to being quite unsightly, popcorn ceilings can also be unsanitary? They harbor dust, dirt, and even cobwebs — yuck! The good news is you can easily remove your popcorn ceiling with a wet/dry vacuum and drywall knife.
Redbrick is out, and white brick is in. Depending on how ambitious you're feeling, you can whitewash the exterior of your home or start small with your fireplaces. A simple whitewashing will transform your fireplace from a dated relic of the past to a cozy modern cottage.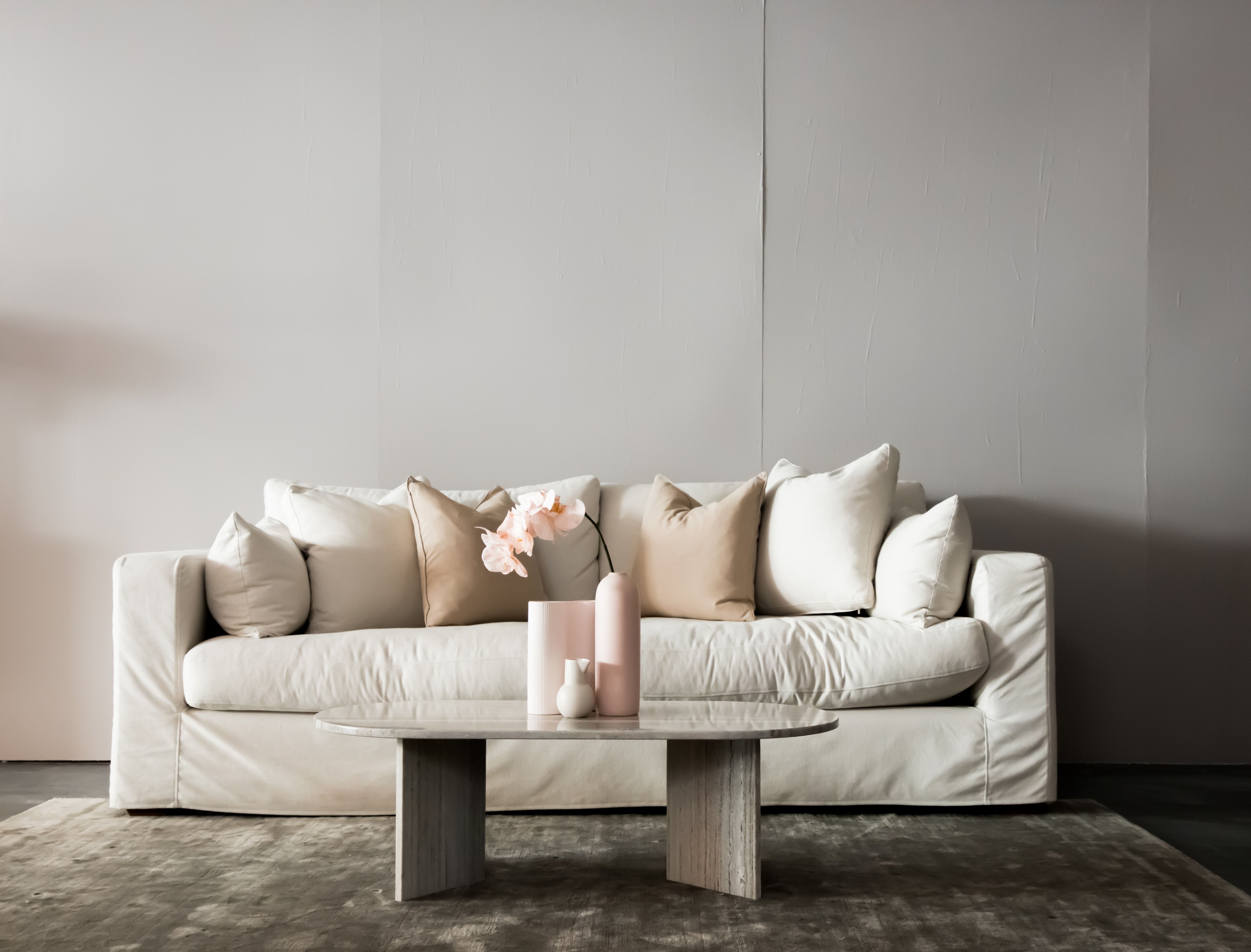 Speaking of creating cozy spaces, there's nothing better than a warm home, especially for cuddling up in on Valentine's Day! Buyers also love charming houses, so any cozy upgrades you make now will surely pay off when it's time to sell. Consider adding fire features — as simple as purchasing a fire pit or detailed as building an outdoor fireplace — as well as water features, purchase some fuzzy throws and pillows, add an herb garden to your window sill, and buy some dimmers to create mood lighting. Your oasis awaits!
#6. Upgrade Your Appliances
Nothing transforms a kitchen quite like beautiful, working appliances. Consider purchasing one new appliance, such as a fridge or stove, to add a "wow factor" to your kitchen. If you're not up to dole out the cash for entirely new appliances, a few repairs to ensure your current ones are in working order will do the trick. Now's the time to finally get around to fixing that dented dishwasher, broken garbage disposal, or burned-out light in the refrigerator. The kitchen undergoes the most scrutiny by potential buyers, so this is one investment that's sure to be well worth it.
#7. Freshen Up the Floors
Another area that potential buyers heavily scrutinize is the floors. Now's the perfect time to have your hardwood floors refinished, give your tile and grout a deep cleaning, and add some plush area rugs to cover any problem areas or to increase a room's coziness and stylishness. If you've got a lot of carpet in your home, consider replacing a room or two — or at least giving the carpet a good steam cleaning.
#8. Give Your Home a Deep Cleaning
If your budget is tight or you're just not up to DIY projects, consider giving your home the deep cleaning you've been putting off. We're talking clearing clutter and getting rid of things you no longer need, cleaning ceilings and cobwebs, dusting fans, cleaning walls, cabinets, floors, and more. Give your home a sparkle that even Cupid would be proud of!
#9. Sweeten Your Space by Rearranging Furniture
A little feng shui can go a long way when it comes to lifting your overall mood and view of your home. Try rearranging furniture, like your dining room table, couches, chairs, and lamps, to create a new look without much effort.
We hope these tips have inspired you on how you can spiff up your home this Valentine's Day.
If you're curious about your home's value (before or after doing a few of these projects), click below, and we'll prepare a free evaluation.