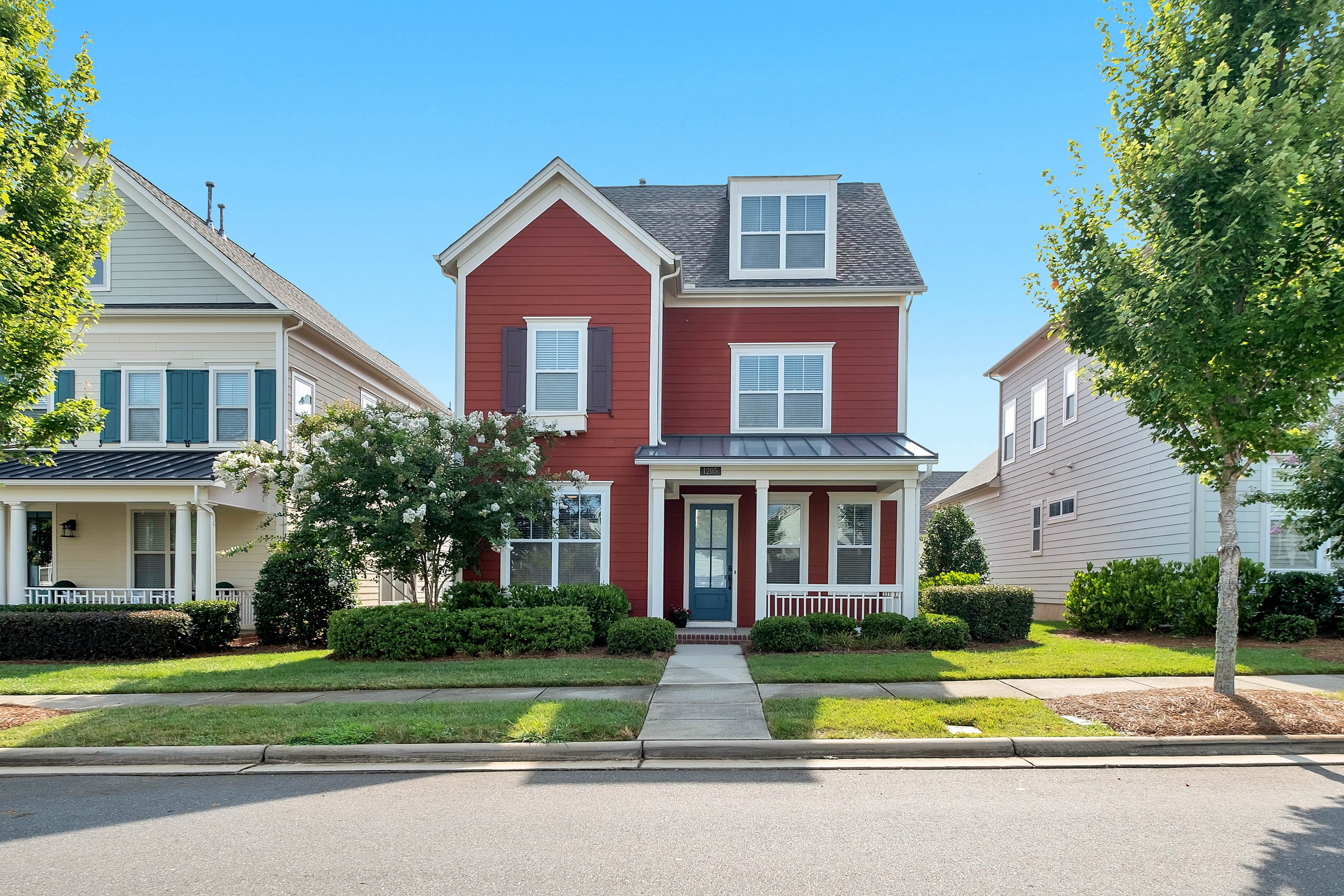 Almost 100% of home shoppers start their searches online using sites like Zillow or Realtor.com—but did you know that these search engines don't return all of the available homes for sale?
It's true. There are many more homes available than the ones you see online, so if you haven't been able to find your dream home, chances are you're just looking in the wrong place.
Here's how it works: homes listed for sale, or listings, are stored in a database called an MLS (Multiple Listing Service). An MLS covers a geographical region and shows all the homes listed for sale—keyword listed. If a seller doesn't want to list their home due to privacy concerns or another reason, or if they haven't listed it yet, it won't show up in the MLS—and therefore won't show up on common real estate search sites.
A significant number of home sales happen before a home ever hits the market, which means if you're relying on Zillow, you're missing out. Here's what to try instead:
It's not bias! Hiring a real estate agent is the best, simplest, and safest way to get access to off-market listings. Here's why:
Great real estate agents maintain good relationships with their past and present clients, and we're often the first to know when homes are coming up for sale. Once your real estate agent has info about an upcoming listing that matches your must-have list, you might have the opportunity to snap it up before it goes on the market.
An expert real estate agent's network extends beyond clients, too. Relationships with other agents and industry professionals provide us with information about upcoming listings all the time, and that can give you an upper hand. Additionally, if you're having trouble finding the perfect home in your price range, a great agent can proactively put the word out in their network to find it—even if it isn't on the market.
Relationships with builders
Looking for a newly built home? Connect with a real estate agent. This is your best bet for finding that elusive new construction dream home if you've looked at what's available online and haven't found the right fit.
Why? Many builders don't list their newly completed homes in the MLS. Instead, they rely on their websites, word-of-mouth, and drive-bys to sell their homes and avoid saturating the market. But good real estate agents have existing relationships with homebuilders, so we know what's available and can help you find exactly what you're looking for—even if it isn't listed yet.
Real estate industry expertise
In the next section, we'll discuss some other unconventional methods of finding off-market listings—but here's why you should still navigate them with a real estate agent by your side.
Expert real estate agents spend a lot of time and energy developing our skills, knowledge, and expertise so we can best serve our clients and our community. That means we understand the complex and detailed processes that comprise every step of a real estate transaction, and we're prepared to solve unexpected problems when they arise. Additionally, our experience allows us to spot and alert you to red flags, helping you avoid pitfalls as you navigate your home search and ultimately your purchase.
It's just not worth the risk to go it alone—especially if you're not using the traditional home search channels.
Other ways to find off-market homes
Direct mail is a method in which you send a letter directly to someone whose home you're interested in purchasing. Wish you could buy that adorable house you pass every day after work? Send a letter to the owner to find out if they're interested in selling.
There's not a lot of risk in doing this, but one thing to keep in mind is what happens if the owner says "yes." Typically a real estate agent will guide you through the process of submitting a formal offer with the right paperwork and legal language, getting a home inspection, appraisal, title check, and more. If you're flying solo, you'll have to do all of that on your own—and doing it wrong can result in costly mistakes.
The upside? Some real estate agents use direct mail as a marketing tactic—so if you're interested in this, you can ask your real estate agent about it instead of trying to do it by yourself.
A real estate auction is a live event in which properties are sold at auction. There are two common types: foreclosure auctions and property tax auctions.
There is a misconception that real estate auctions are always a great deal. The truth is, sometimes you can land a great deal at auction, but sometimes you land yourself a great big mess. Auction properties typically have reserve prices—a minimum, undisclosed amount that the seller would be willing to accept—and if bids don't reach that amount, the property won't necessarily be sold. For that reason, auction prices probably aren't as low as you think. Furthermore, although auctions share the information they have about each property, most don't allow you to see the interior or perform an inspection before purchasing. This means you could end up with a huge project that you aren't prepared to manage—financially or otherwise.
Finally, when you have the winning bid on an auction property, you must fill out a stack of legal paperwork—and doing that without an expert real estate agent or real estate attorney by your side can open you up to costly errors.
Word of mouth is a hit-or-miss method of finding a home to purchase and depends largely on your social network and being in the right place at the right time. It's never a bad idea to let your circle know that you're looking to buy and ask them to keep an ear out for anyone thinking about selling in your price range. However, relying on word of mouth alone as the method of finding your dream home isn't ideal.
Instead, tap into your real estate agent's network. The scope of your search will expand, and you'll have more interested sellers within reach.
Let's find your dream home
If you're looking to buy a home in the local area, we're your expert team. Our network and experience make us the right choice for your home purchase, and we'll help you find exactly what you're looking for—even if it isn't on the market yet.